Why Our Kickstarter Backers Love the Hooke Verse
It's been two months since our Kickstarter backers first began receiving their Hooke Verses, and the results have been nothing short of inspiring. Until very recently, capturing 3D audio was costly. Strictly reserved for professionals and those with an extensive knowledge about the technology. It doesn't appear to be that way anymore with the Hooke Verse. We hoped that by making it accessible to everyone, the Hooke Verse would open up new pathways to creativity. Well, it's all happening. Within just two weeks, our backers were making so many original, ear-opening binaural videos that we couldn't wait to celebrate the best of the bunch. And now that they've had more time to explore the 3d Audio capabilities of the Verse, we wanted to check back in with the people who made this all possible. So we sent out a brief questionnaire and hoped for the best. Survey says…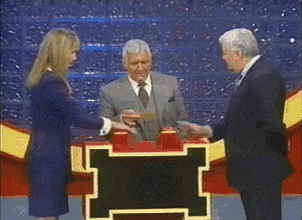 "Verse-atility! It works everywhere, mobile and hands-free!" — Nathaniel B.

"The Verse offers a unique experience of recording. So, as an artist, this inspires the creative process." — Brian W.

"Easy to use and powerful!" — Louis T.N.
Among the many backers we heard from were several musicians who are using the world's first Bluetooth 3D Audio headphones to record themselves performing on stage. Nathaniel B. was using Zoom H1 to record live performances of his band, but says he switched to the Hooke Verse because it captures high quality audio that "saves straight to my phone ready for YouTube, rather than having to edit in Audacity." Nathaniel also plans to join the likes of 3D audio music pioneers like Lou Reed and Perfume Genius by using the Verse to record a full-length binaural album,
We keep saying that it's only a matter of time before someone puts out a binaural podcast and now it's looking like a Verse user might produce the first of many more to come. Podcaster and Hooke Verse backer Chad H. says he was "using XLR mics, but the Verse allows me to always keep the mic in the proper position for great sound." Here, the proper position translates as — wherever you are at any given time, enabling listeners to immerse themselves in your singular POV. If you want to do like Chad, here's some inspiration.
With wireless 3D audio headphones, you can record a singular experience while living in — and for — the moment. You aren't capturing a memory so much as a sensation, which you can re-experience again and again. So naturally many backers are taking the Hooke Verse on their travels around the world.  Jeanatte W., a retiree who takes the Verse on family vacations with her grandchildren, says she loves "how easy it is to operate. I was anxious to try the final product and certainly enjoy the enhanced audio."
We learned about plenty of projects in the works, and they'll all be revealed in due time. One came by way of Maximilian S., who's planning to film "a fire juggler in first person view" by connecting his Hooke Verse to a head-mounted GoPro. (The shoot's on hold because the artist has a broken foot. "It's definitely coming though," Maximilian says.)
Then there's Joe P., who's working on a project that  "has something to do with capturing audio in power spots — those places that people believe have special energy or healing powers," he says. "The end goal is probably something like an online repository for people to visit, assuming they cannot actually visit a power spot but think the recording would be useful. In reality, I think it will be a collection of very quiet ambient recordings."
Without our backers, none of this would've been possible. Still, we couldn't help but take a little pride from an answer by Alex A.  Asked what he loves about the Hooke Verse, Alex said
"That you actually delivered it and didn't welch."
There is so much content out there, and we love seeing what everyone is creating with their Hooke Verse. It's also great to see the variety that everyone is using it for, which is what we like to see. This just proves that our product is helpful and easy to use, good for everybody and anybody. And this goes for the content that everyone is creating as well. Creating binaural content is no longer extremely costly, no longer just for industry experts or just a niche market. It's new and available for everyone who wants to create content for themselves and the world, and is easily accessible to those who want to put their content out in the world.
We couldn't be happier seeing what people are creating with the Hooke Verse, and we are ecstatic in what even more people could create with this new invention. The possibilities are seemingly endless, and we can't wait to see what kinds of ideas everyone has and what everyone creates.